Massage Therapist Professional Associations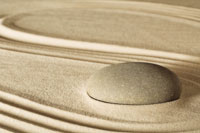 Massage therapists often join professional associations for a very practical reason: to get their professional liability insurance. Both the American Massage Therapy Association (AMTA) and Associated Bodywork & Massage Professionals (ABMP) offer insurance as a membership benefit. So do some smaller associations. If you just sign up for the policy, though, you may be missing out! Large associations like AMTA and ABMP offer plenty of perks to get your career off and running.
Professional associations offer resources to help their members succeed in the business world. This can include everything from website tools to use of a well-known and respected logo. The organizations are also sources of information. And they are advocates for the profession as a whole.
Access to Information
Professional organizations are a rich source of articles and other informational resources. Some materials are posted on the website and can be browsed by members and nonmembers alike. Others are member exclusives. Both AMTA and ABMP publish magazines. AMTA has an e-newsletter especially for students. Membership can also mean access to periodic special reports.
Professional associations are also good sources of continuing education. You can generally earn your CEUs without being a member of an association, but members get discounts.
Networking and Mentoring Opportunities
Professional organizations also provide opportunities to network with other professionals. The Bureau of Labor Statistics notes that the contacts made through professional associations can be a source of business (http://www.bls.gov/ooh/Healthcare/Massage-therapists.htm#tab-6).
AMTA, unlike ABMP, has state chapters. In 2015, Pittsburgh will host the AMTA national conference, but massage therapists across the nation can attend conferences in their home states. Chapters may also have special interest groups like sports massage teams. They offer volunteer opportunities that can help you establish yourself in the industry.
AMTA has a mentorship program (http://www.amtamassage.org/mentor/Mentoring-Program-Overview.html). There is no charge beyond that of initial membership.
Professional Association Membership in Unregulated States
If you live in an unregulated state, you may have an additional reason to join a professional organization: It can add legitimacy to your practice. After all, not just anyone can join. Organizations expect members to uphold a code of ethics. They often set educational standards as well.
AMTA membership is dependent on having 500 hours of education; this is generally recognized as the minimum level of professional training. You can become a student member without having completed a program, but you do need to be enrolled in a program that is at least this long. Professional level ABMP membership is extended to individuals who have completed 500 hours of education and/ or taken the national licensing examination.
When states first transition to licensing, there is often a grandfathering period. Long-standing membership in an established professional organization may go a long way toward meeting requirements for licensure. Even if it doesn't, the professional organization can be a great source of information about regulations and the impact they will have. Alaska recently became a regulated state. In the interim before the Board was appointed, individuals with questions were directed to contact AMTA-Alaska.
AMTA has been a driving force in the move to make massage therapy a licensed profession. Both AMTA and ABMP advocate for the profession.
Next Steps
You can go online to compare benefits of the two largest associations representing massage therapists:
While AMTA and ABMP are the major massage therapy professional associations, they are far from the only ones. Some organizations represent massage therapists in niche fields. The following are among the options:
Joining as a Student
The rate that you pay often depends on the stage you are in in your career: one reason to join, and start taking advantage of the benefits, when you're still a student.